SERVICE AWARD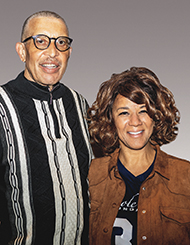 Cynthia J. Ellis and Maurice H. Ellis, Sp '77 u
South Holland, Ill.
Maurice "Bo" Ellis has always loomed large on Marquette's campus. The 6'9" forward served as captain of the 1977 NCAA championship basketball team under legendary coach Al McGuire. Bo and his wife, Candy, have long exhibited leadership and service off the court, too, speaking often about the importance of helping others and "paying it forward."
This was especially evident after the sudden death in 2003 of their beloved daughter, Nicole, at age 24 from a rare liver disease. They established a foundation in her memory, and one of its goals is to help students of color with limited resources receive a Marquette education as Nicole was a Class of 2000 Marquette graduate. The foundation also supports organizations including the American Liver Foundation, Variety, the Children's Charity of Wisconsin, Make-A-Wish and March of Dimes. "We want to leave a legacy in Nicole's name because she is no longer here," Candy explains. "If she was here, she would have made a name for herself."
To fund the Nicole Ellis Foundation, Bo and Candy host an annual golf outing in Lake Geneva, Wisconsin, which is faithfully attended by Marquette alumni, friends, and former athletes. The foundation has provided significant support to student scholarships. Bo and Candy are known for their hands-on approach to this work, with Bo meeting in person with scholarship recipients. He says it gives him "an overwhelming sense of satisfaction" to make this difference in students' lives. For example, one graduate student, who sold his car to help with his living expenses, was relieved to receive a scholarship to complete Marquette's accelerated nursing program and was quickly hired by a hospital at the height of the COVID-19 pandemic.
The Ellises have a long history of other charitable endeavors too. Bo uses his status as a basketball legend working with the SKYGEN Foundation, visiting Milwaukee schools to talk with students about overcoming challenging circumstances and the importance of a good education. In 2019, they traveled to Tanzania for SKYGEN International assisting in their vision care program. Candy also served for more than ten years as a committee member for the March of Dimes-Chicago, assisting with their largest event, the Comcast Sports Awards. Her fundraising and volunteering experience also includes Susan G. Komen | Race for the Cure, Wood Family Foundation, and Salvation Army Toys for Tots, just to name a few. And every Fall season it's not unusual to find her combing sale racks to find well-priced winter coats to donate to churches for people in need.
Candy and Bo married in 1979 after meeting years earlier at a friend's party in Chicago while Bo was a student at Marquette and Candy was set to begin her freshman year at Loyola University Chicago. Decades later, they continue to live the values and service central to Jesuit education.
When asked about their favorite Marquette memories, Bo and Candy don't talk about basketball. Instead, Bo describes the day Nicole crossed the Marquette stage to receive her degree, and the joy he feels in providing a student the financial support to complete their education. "The thing that counts most in life," Bo says, "is what you do for others."
Fun Facts
As a high school basketball player, Bo was recruited heavily by many universities, but nothing could match a pledge made by legendary Coach Al McGuire. "He promised my mom that no matter how long it took, he would make sure that I received my degree from Marquette," Bo recalls. "That sealed my decision to attend."
Bo created the famous untucked jerseys worn by his teammates during their 1976-1977 Championship season. The jersey designed was later banned by the NCAA, rumors were that other Division I schools felt it was a recruiting advantage.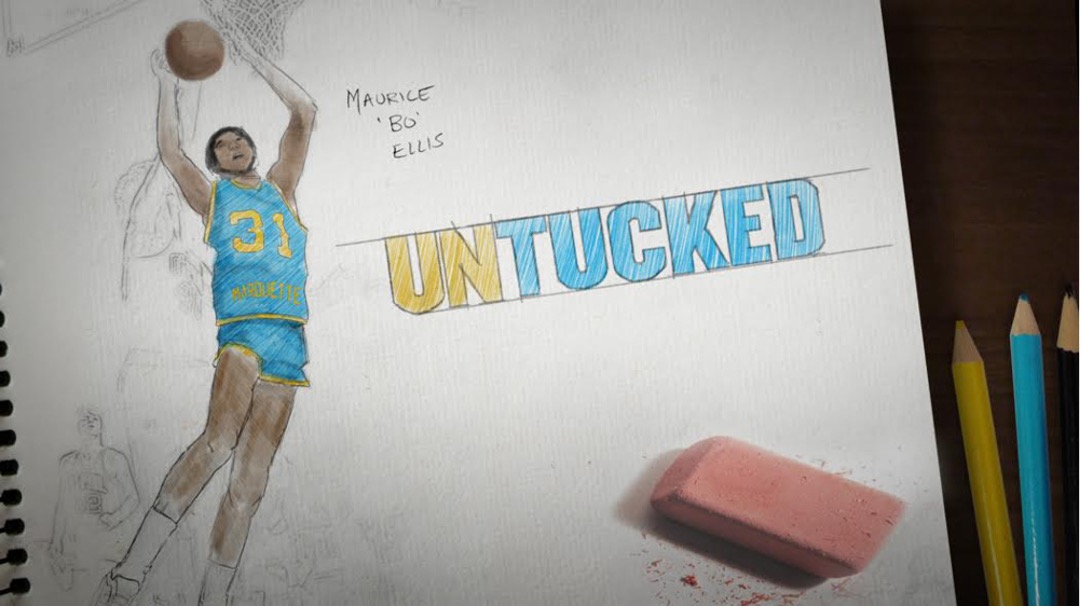 u Celebrating their Marquette Reunion